Siryus is both a very powerful and easy to use technology, able to process 4 to 200 tests on a minimized biological sample volume. Siryus paves the way for fully automated multiplex diagnostic tools, answering the demands of modern healthcare and biology.
The simplest multiplex immunoassay technology
SirYus is based on a perfectly controlled process and standard ELISA materials. It is by far the most accessible multiplex immunoassay technology available today on the market.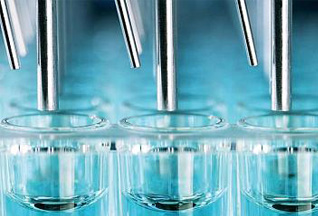 Surface functionnalization and printing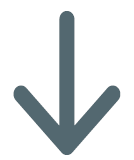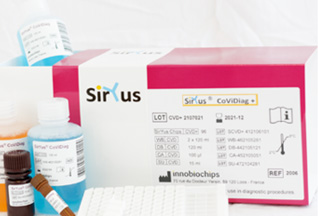 Kit packaging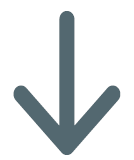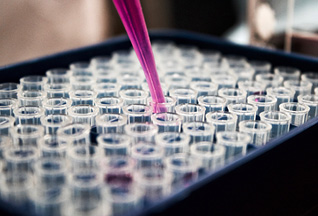 "ELISA LIKE" bio assay process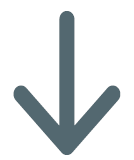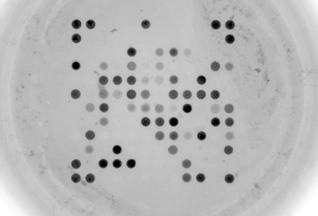 Read Out
A patented technology to functionalize surfaces for analyte detection
SirYus technological advance is based on its patented process to functionalize surfaces for analyte detection. Functionalization is performed on plastic substrate bonding polymers comprising a polysaccharide backbone provided with aromatic groups and carboxylic acid groups.
Highly reliable and reproducible
SirYus technology proves very efficient to detect small molecules or large proteins and captured cells. With reproducibility close to 90% and internal control, this process yields high quality data, ensuring clear-cut screening and diagnoses.
Easily scalable
SirYus technology is based on automated processes, from plate functionalization to chips packaging. Several SirYus-based diagnostic kits are already produced and distributed worldwide (See applications).
All reagents and raw materials used are commonly available materials to avoid any supplier dependence.
The functionalization agents are needed in very small amount and synthetized according to a standard chemical protocol.
Easy to use and implement
SirYus technology adapts to various plastic substrates and numerous established workstations.